We continue our articles on how to select the right equipment to better organize your data recovery facility.
We have already discussed the best PC configuration for your business. Now 4 more articles about important tools are coming:
Essential tools
Consumables
Specific tools for HDD
Specific tools for Flash
Today  we are going to discuss the essential tools for every data recovery lab.
Let's get to it!
Digital multimeter
What's it used for?
Checking the presence of voltage at PCB
Checking the resistance of heads contacts
Checking the resistance of spindle motor coils
Checking the electrical continuity of some elements (fuses, contact pads)
Measuring capacity (useful in PCB repair and reverse engineering)
How to choose the right one and Special requirements
The choice of a simple digital multimeter depends on the budget of your data recovery lab. For the purposes listed above, you can get any of them.
Multimeters vary in measurement range, accuracy class, size, the presence of lighting, moisture protection, additional functions such as the checking of transistors, the measurement of humidity, light, etc.
The brands:
Soldering tools
What's it used for?
PC-3000 for HDDs: soldering and unsoldering of NV-RAM chips, wires etc.

PC-3000 for Flash drives: unsoldering of NAND flash chips of different form-factors and packages such as TSOP, BGA, TLGA
How to choose the right one and Special requirements
There are regular soldering iron and soldering stations. Soldering stations differ from regular soldering iron by:
having galvanic isolation

stable temperature and temperature control

fireproof sting
Furthermore, there are two types of heating elements used in soldering: ceramic and nichrome. The nichrome heats faster than the ceramic, and its lifetime is longer. At the same time, it is more costly.
If you are in a hardware repair business or have some spare money, you can take a look on professional infrared stations like this one. These are expensive, but enhance your working operations and efficiency. They are better in soldering BGA chips and SMD components.
The brands:
Lukey

CT Brand

ELEMENT

Solomon

ProsKit

many other Chinese brands
Programmer device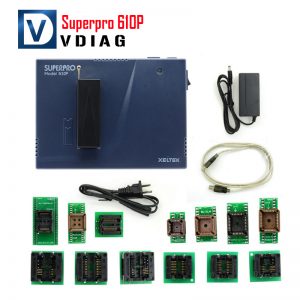 What's it used for?
In most of cases, PC-3000 allows you to read the ROM data without any soldering operations. But in some cases, you can't read the ROM with PC-3000  (e.g. if you write the wrong burn resource or if the PCB is partially dead). To fix the PCB you will need a programmer device.
How to choose the right one and Special requirements
There are a lot of programmer devices available on the market that costin between $1 to several thousand dollars. How to choose the best one for data recovery?
Commonly, if you need something cheap – you can purchase any SPI programmer that is supported by the flashrom tool. The Bus Pirate is probably the best compromise between cost and functionality. You may even try the cheapest solution – the CH341A based SPI programmer, but take in mind software limitations (e.g. in flashrom SPI clock is fixed on 2Mhz currently). Check this forum post to learn more.
If you have Arduino prototyping boards or Raspberry Pi, you can set them up to act like the SPI programmer device.
If you want your programmer to support as many chips as possible – take a look on Xeltek devices.
And don't forget to purchase the SOIC-8 compatible with the ZIF adapter if it's not included in the programmer device kit.
Screwdriver with Bits kit
What's it used for?
disassembling any device and ejecting the storage medium

unscrewing the PCB from HDA

HDA opening

SSD opening
How to choose the right one and Special requirements
To work with any drive in addition to the regular "plus" Philips bits, you need TorxT5, T6, T7 and T8 bits. Some HDDs also use Pentalobe screws.
If you don't specialize exclusively on data recovery, you can order the universal screwdrivers like this.
The best are magnetic  screwdrivers (for convenience) made of 6150 Steel (it will serve longer).
Microscope
What's it used for?
Working with small components

Precision soldering and desoldering small components

Inspecting the solder joints

Observing damage on heads and platters
How to choose the right one and Special requirements
It is recommended to purchase a Stereomicroscope with at least 10X.  If you feel that you will use a camera with it, then purchase a Stereomicroscope with a digital camera attached to it.
Scalpel
Useful for cleaning the legs of chips (ROM or NAND)  and opening devices that are glued together. Scalpel should be made of stainless steel. You can purchase it from any local radio or medical shop. It's better to buy reusable scalpels because they have better corrosion resistance.
Tweezers
Tool for holding and manipulating small and delicate components. Good tweezers are:
Made of non-magnetic stainless steel

ESD-safe

have nylon tips (perfect for delicate work with components because it does not leave scratches)
It's better to purchase the pointed version because it's more precise and universal. If you can't find tweezers at the local radio shop, you can purchase them from iFixit ([1] and [2]) or check the popular stores such as Aliexpress, eBay or Amazon.
Clippers (cutters)
For trimming wires. You can also purchase the pliers with cutting surface instead of the clippers for greater universality.
Pliers
Can be useful for extracting screws with the derailed thread. Perfect for precise work that requires something more heavy-duty than the tweezers, but smaller and more accurate than full sized pliers.
Device opener
To pry open the device case without damage. There are a lots of different form factors. We use a regular stainless steel blade. As a substitute, you can check a plastic tool or metal knife from iFixit. Some people successfully use regular plastic picks for guitars.
Helping hand ("third hand")
A perfect tool for soldering,where few extra hands are always welcome. It is also great for holding recipes, working on PCBs, and much more. You can purchase it from the local radio shop or Aliexpress /Ebay/Amazon / iFixit.
Anti-static mat
Anti-static mats can be useful for protecting any electrical circuits on the boards of hard drives, SSD or flash drives, as well as other devices sensitive to static.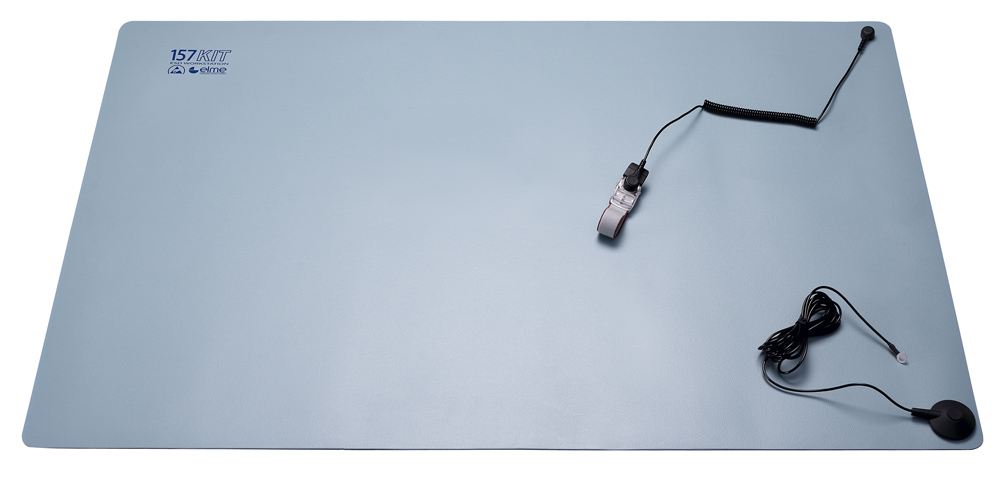 Temperature
The temperature regime is also important. As you know, almost all electronic devices must be properly cooled for smooth operation, unless it is contrary to their instructions.
The room in the data recovery laboratory must be at a comfortable temperature in order to ensure the stable operation of electronic devices, as well as the comfort of the engineer.
To be continued…
Feel free to leave comments and ask questions 😉